A concentrated Pan-European fund that invests in high-quality companies targeting positive sustainable outcomes and strong financial returns.
Fund inception date
19 May 2021
Typical number of stocks


40 to 50

Reference index
MSCI Europe

The fund aims to provide positive sustainable outcomes and strong financial returns – these two objectives are perfectly in harmony and enable clients to invest in a better future.
We are a pioneer in responsible investment with capabilities dating back over 20 years. We were a UN PRI founding signatory and have consistently rated A+ for equities ever since.1
Our team of responsible investment analysts are fully integrated with fundamental research specialists, and our approach dovetails with the UN Sustainable Development Goals.
1 Source: PRI, as at May 2021. Threadneedle Asset Management Limited was a founding signatory to the Principles for Responsible Investment in 2006.
Fund profile – Columbia Threadneedle (Lux) Sustainable Outcomes Pan-European Equity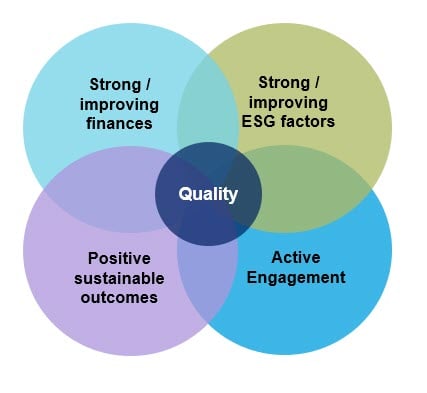 Companies that contribute to sustainable outcomes can enjoy superior growth, returns and wide competitive moats.
Strong/improving ESG credentials are a key component of quality.
Strong and sustainable competitive advantage sustains returns on capital.
Active engagement enables monitoring of ESG and sustainability.
Our sustainable themes mapped to primary SDGs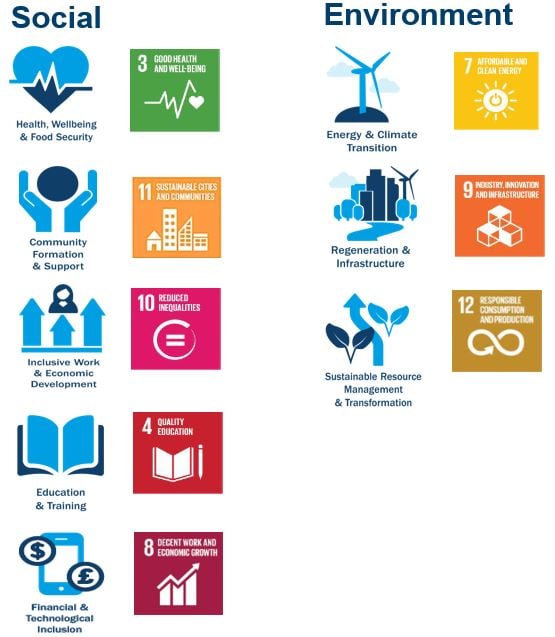 The 17 UN Sustainable Development Goals (SDGs) represent a catalyst for change, creating new investment opportunities
Our eight sustainable themes draw on these SDGs and encompass a range of social and environmental outcomes
We believe investment based on these themes can deliver not just impact for investors but solid financial returns
UN logos. Use does not imply UN endorsement of this fund. Use for promotion of the SDGs. Our thematic framework draws on all SDGs, but the primary SDGs per theme are shown here.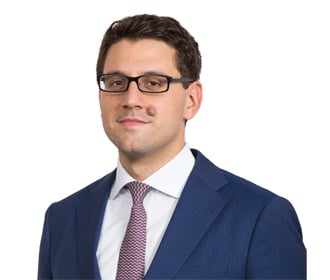 Andrea Carzana is a portfolio manager in the European equities team and manages Columbia Threadneedle (Lux) Sustainable Outcomes Pan European Equity. Andrea is also deputy fund manager of Threadneedle (Lux) Pan European ESG Equities and two institutional ESG mandates.
Andrea joined the company in 2014 as a portfolio analyst and became portfolio manager in 2018. Before joining the company, Andrea spent three years with Mediobanca, where he worked as an equity research analyst covering companies in the Insurance sector. Prior to that he was a consultant at Bain & Company.
Andrea holds a BSc in Economics and an MSc in Actuarial Science from Turin University. He was a visiting scholar at UC Berkeley Industrial Engineering department and holds the Chartered Financial Analyst designation.
Filter insights on this page
Responsible Investment Quarterly - Q1 2021
View the RI team's report from the first quarter of 2021.
Fashion eyes sustainability via the circular economy
The textiles industry is one of the most pollutive in the world, emitting more CO2 than aviation and shipping combined. But a leading sports firm is showing one way the sector can embrace radical change
Sustainable aviation fuel is ready for take-off
The aviation sector consumes around 8% of all oil. How realistic are attempts to reduce emissions through the use of sustainable aviation fuel?
Contact us to find out more
Discretionary Sales Manager - North of England, Scotland, Dublin, N. Ireland and Isle of Man
Contact us to find out more
Prospectus – Columbia Threadneedle (Lux) Sustainable Outcomes Pan-European Equity
KIID – Columbia Threadneedle (Lux) Sustainable Outcomes Pan-European Equity
Stewardship principles and approach
The value of investments can fall as well as rise and investors might not get back the sum originally invested.
Where investments are in assets that are denominated in multiple currencies, or currencies other than your own, changes in exchange rates may affect the value of the investments.
Effect of Portfolio Concentration
The Fund has a concentrated portfolio (holds a limited number of investments and/or has a restricted investment universe) and if one or more of these investments declines or is otherwise affected, it may have a pronounced effect on the fund's value.
DERIVATIVES FOR EPM / HEDGING
The investment policy of the fund allows it to invest in derivatives for the purposes of reducing risk or minimising the cost of transactions.
The fund typically carries a risk of high volatility due to its portfolio composition or the portfolio management techniques used. This means that the fund's value is likely to fall and rise more frequently and this could be more pronounced than with other funds.
Sustainable Investment Criteria
The Fund aims to invest in companies which deliver sustainable outcomes and in doing so adheres to a set of Sustainable Investment Guidelines. The Guidelines will affect the Fund's exposure to certain sectors, which may impact the performance of the Fund positively or negatively relative to a benchmark or other funds without such restrictions.
Important Information
For use by professional clients and/or equivalent investor types in your jurisdiction (not to be used with or passed on to retail clients). For Marketing Purposes. Past performance is not a guide to future performance. The value of investments and any income is not guaranteed and can go down as well as up and may be affected by exchange rate fluctuations. This means that an investor may not get back the amount invested. Your capital is at risk. This material is for information only and does not constitute an offer or solicitation of an order to buy or sell any securities or other financial instruments, or to provide investment advice or services. The mention of any specific shares or bonds should not be taken as a recommendation to deal.

Columbia Threadneedle (Lux) is an investment company with variable capital (Société d'investissement à capital variable, or "SICAV") formed under the laws of the Grand Duchy of Luxembourg. The SICAV issues, redeems and exchanges shares of different classes. The management company of the SICAV is Threadneedle Management Luxembourg S.A.

Subscriptions to a Fund may only be made on the basis of the current Prospectus and the Key Investor Information Document, as well as the latest annual or interim reports and the applicable terms & conditions. Please refer to the 'Risk Factors' section of the Prospectus for all risks applicable to investing in any fund and specifically this Fund. Documents other than KIIDs are available in English, French, German, Italian, Spanish and Dutch (no Dutch Prospectus). KIIDs are available in local languages. The summary of investor rights is available on our website in English. Documents can be obtained free of charge on request by writing to the management company at 44, rue de la Vallée, L-2661 Luxembourg, Grand Duchy of Luxembourg, from International Financial Data Services (Luxembourg) S.A. at 47, avenue John F. Kennedy, L-1855 Luxembourg, Grand Duchy of Luxembourg, and /or from www.columbiathreadneedle.com.

Threadneedle Management Luxembourg S.A. may decide to terminate the arrangements made for the marketing of the Fund.Threadneedle Management Luxembourg S.A. Registered with the Registre de Commerce et des Société (Luxembourg), Registered No. B 110242 44, rue de la Vallée, L-2661 Luxembourg, Grand Duchy of Luxembourg. Columbia Threadneedle Investments is the global brand name of the Columbia and Threadneedle group of companies.